Pues como el buen Dark Riderx anda o bien de vacaciones o a la mejor lo detuvieron y esta purgando condena en el reclusorio norte por andarle viendo los chones a las señoritas de 70 años voy a presentarles MI TOP 5 DE PELICULAS DEL FIN DEL MUNDO, la cosa es simple, a la mejor el final de algunas de ellas no sea precisamente el fin del mundo pero por ahi va la tematica y con eso de tanto terremoto, pandemias, y surimis (Ninel Conde, 2007 Ibidem.) igual y en unos años la ficcion q nos presenta estas peliculas se nos vuelve realidad (Tests de supervivencia si hay una pandemia Zombie ( El Efectivo 2009) y bueno aki van ellas.
5. ZOMBIELAND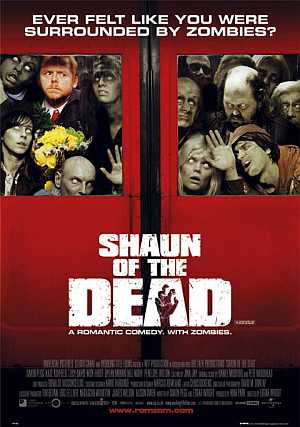 3. SHAUN OF THE DEAD

2. EXTERMINIO

1. SOY LEYENDA
trama salida del libro del mismo nombre esrito por Richard Matheson, tema sencillo, una cientifica logra curar el cancer, la gente enferma usa el tratamiento se cura y paaam, tres años despues el 90 % de la poblacion humana esta muerta, del 10% restante la mitad vive ocultandose y protegiendo de la otra mitad q se han vuelto unos canibales, pelones, con mucha juerza (no… no son del PRD), Robert Neville interpretado por Will Smith hace salva al mundo ya q encuentra una… bueno veanla si no la han visto.
Listo, obvio hay mas peliculas buenas pero un top cinco se caracteriza bueno, por tener cinco elementos q raro seria un top 6 con 6 elementos imaginen tal aberracion. sale… esos, saludos!
No olviden dejar comentarios y seguir visitando el blog!!